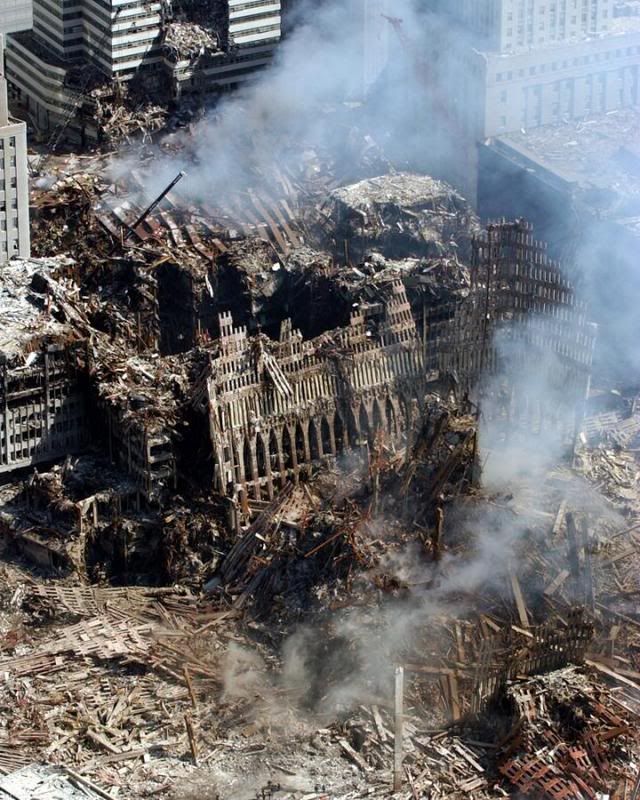 Christopher Bollyn – Bollyn.com October 18, 2010
During the past month I have been involved in research about the people involved in the Rothschild/Mossad network behind the criminal destruction of the steel from the World Trade Center. I have found that the network that arranged for the destruction of the steel – critical evidence from the crime scene – was organized by Israel's Mossad and their Zionist agents, the real culprits behind the false-flag terrorism that changed the world. This article will be the final and conclusive chapter of my book, Solving 9/11 – The Deception that Changed the World.
In September, when I began my research into the people behind the destrucion of the steel, I called the Hugo Neu company, which was one of the two New Jersey scrapyards that "recycled" the steel. Hugo Neu was a German Jewish immigrant (and Rothschild agent) who came to America and headed Associated Metals and Minerals Corporation (AMMC) in New York in the 1930s with his German Jewish fellows, Meno Lissauer and Walter M. Rothschild, the company's president. Lissauer's wife, Meta, was Walter Rothschild's sister. Hugo Neu is now run by his son and has very close ties to the state of Israel.
Since 2001, the two companies involved in the destruction of the steel, Sims Metal Management and Hugo Neu, have merged. I asked to speak with Alan Ratner, the former head of Metal Management in New Jersey, Daniel Dienst, or Robert Kelman, since these were the key executives involved in the 9/11 steel recycling. I got through to Ratner's secretary, who gave me his email, but instead of letting me speak to any of these men, I was connected to company's spokesman, Daniel Strechay.
Daniel Strechay, speaks for the men that destroyed the steel evidence from the World Trade Center. Strechay was completely unwilling to answer any questions. I told him that the destruction of the steel is a matter of great historic importance and that I wanted to ask questions from the people involved in the interest of fairness and accuracy, but he refused saying, "It's all a matter of public record. Read the Wall Street Journal."
Click on link to read the rest of the article Who Destroyed the 9/11 Evidence?