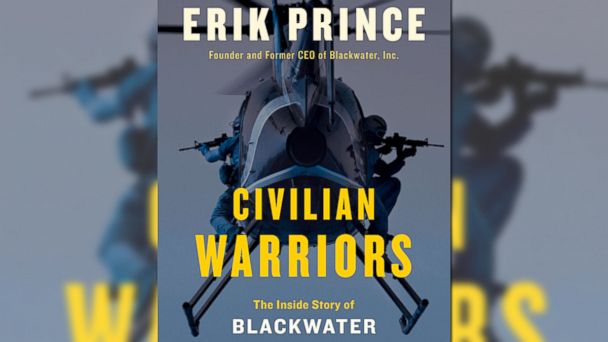 Civilian Warriors: The Inside Story of Blackwater and the Unsung Heroes of the War on Terror, by Erik Prince.
Reviewed by Pepe Escobar
Dec 6, '13
Asia Times Online.com
It's the late 1990s' Clinton boom-boom years. You are a young millionaire US patriot with a Navy SEAL background. What are you gonna do? You invest in a badass private army start-up and you go fight "terra, terra, terra" across Dar al Islam. A single owner; no pesky stockholders; no board of directors; no government bureaucracy. You can be "nimble and aggressive". You become – literally – the Prince of War. What's not to like?
This is Erik Prince's My Way, told with some measure of "contract humor" and the obligatory pious references to a "life's mission" to "serve God, family and the United States"; this is the inside story of how Blackwater turned into "something resembling its own branch of the military" and "the ultimate tool in the war on terror". In the manner of Audi extolling the merits of Vorsprung Durch Technik, Prince hails it as a "proud tale of performance excellence and driven entrepreneurialism".
No question; God may be great, but he would certainly eschew a perpetual photo-op at the roof of the Sistine Chapel to be able to toy with such an awesome PMC (private military contractor). Prince, by the way, is ballsy enough to – correctly – depict Cristobal Colon, aka Columbus, in 1492 as a pioneering PMC.
Inevitably, this also had to be the story of how Blackwater "was slagged as the face of military evil", "gun-toting bullets for hire". So forget about Jeremy Scahill's 2007 book Blackwater: The Rise of the World's Most Powerful Mercenary Army indicting Prince's creation; whatever end of the ideological spectrum – from an heir of Plato to an heir of Aristoteles and every political theorist in between – the real fun for the reader starts when Prince meticulously destroys US "politicians" who "feign indignation and pretend my men hadn't done exactly what they had paid us handsomely to do".
And handsomely that was. To star as a brand new branch of the military/security complex earned Blackwater a cool US$2 billion, providing weaponized thrills to the Pentagon, the State Department and – in the shadows – the CIA. Not bad for an initial investment of $6 million – Prince family money – on what was initially concocted "as a cross between a shooting range and a country club for special forces personnel" in back-of-beyond Moyock in North Carolina, on the eastern edge of the Great Dismal Swamp.