The Guardian
Feb. 22, 2015
by Jon Swaine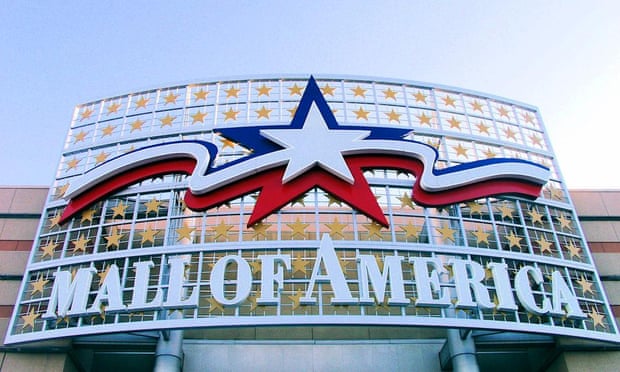 The group Al-Shabaab has released a video calling for attacks on shopping malls in Canada, the United Kingdom and the United States in the propaganda video released Saturday. Photograph: Timo Gans/AFP/Getty Images
The US Homeland Security secretary on Sunday seized on a new threat of attacks against western shopping centres by Islamist terrorists to pressure Congress to avert a partial shutdown of his department and agree to a funding deal.
Jeh Johnson said a propaganda video released by al-Shabaab on Saturday calling for strikes on the Mall of America in Minnesota, Oxford Street and two Westfield malls in London, and Canada's West Edmonton Mall, showed "all the more reason why I need a budget".
"It's absurd that we're even having this conversation about Congress's inability to fund homeland security in these challenging times," Johnson told CNN. On ABC, he said "it's imperative that we get it resolved", adding that senators and members of the House were each blaming those in the other chamber for the impasse.
Conservative Republicans in Congress are refusing to pass a budget for the Department of Homeland Security (DHS) unless it includes measures to roll back Barack Obama's executive actions that would protect millions of undocumented immigrants from being deported. Last week, House speaker John Boehner said he was prepared to let DHS funding lapse.
The agency's $40bn budget is due to expire on Friday. Johnson said a failure to pass a new budget would mean 30,000 of his employees would be furloughed and "frontline" staff would be forced to work without pay.
"I'm hoping someone will exercise leadership," he told CNN.
Johnson said 80% of the staff of the Federal Emergency Management Agency (Fema), who could be needed to deal with continuing extreme winter weather conditions, would also be furloughed, and grants to state and local law enforcement agencies would "grind to a halt".
Tom Ridge, a Homeland Security secretary under President George W Bush and a former Republican governor of Pennsylvania, told CNN Republicans in the Senate should pass a "clean bill" funding the department and deal with immigration separately.