Inflation, war spending, and the Federal Reserve's shell game
by Dan Sanchez
April 14, 2015
Antiwar.com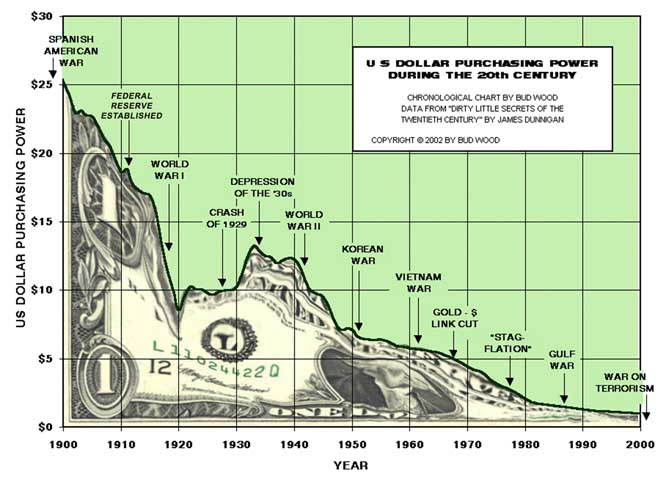 This talk was delivered April 10, 2015 at the Mises Institute's "Sound Money: A Seminar for College and High School Students." Also available in video on YouTube and audio on Soundcloud.
You've been hearing a lot about sound money. Now I'm going to talk about unsound money: especially how it promotes war, and how governments love unsound money largely because they love war.
A great thinker named Randolph Bourne once wrote, "War is the health of the State." Now what did he mean by that? Well, in times of peace, people are more likely to ignore the government, even stand up to it. Rather than following orders, they're more interested in leading their own lives; in doing the peaceful, productive things that humans do in a civilization: trading with people, working together, enjoying their free time, getting to know each other, falling in love, etc.
But when people believe there is a great foreign enemy threatening them or holding onto stuff they want, they develop war fever and become obsessed with fighting that enemy. And in a way, they start acting less like humans, and more like beasts. They act the way frightened herd animals do at the sight of a predator, or the way hungry pack animals do at the sight of prey. They want to join together in unity for a single life-and-death purpose, like hyenas mobbing a wildebeest, or wildebeest stampeding away from hyenas. In order to have that kind of unity, they look to a single decision-making organization to direct the war; they look to the government.