Officials Said Pollard Likely to Be Released by the End of 2015
by Jason Ditz
July 24, 2015
Antiwar.com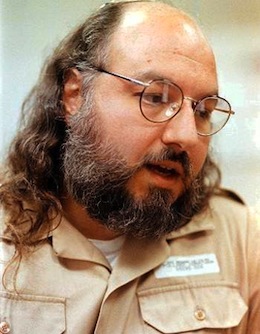 In a move which officials are "strongly denying" is related to the ongoing Israeli fury about the P5+1 nuclear deal with Iran, the Obama Administration is said to be preparing for the release of Jonathan Pollard, who has been in a federal prison for decades after being convicted of spying on behalf of Israel. Officials have further denied that any decision was actually finalized on the release.
The Texas-born Pollard was a civilian employee of the US Navy and was caught handing large amounts of classified documents to Israeli agents. He and his wife later insisted that they felt they had a "moral obligation" as Jews to spy on behalf of the Israeli government. He was sentenced to life in prison in 1987.
Israel granted Pollard citizenship retroactively in 1995, while in prison, and Israeli governments have repeatedly sought his release. The Netanyahu government has picked up the pace on this, trying to "trade" concessions on the stalled peace process with the Palestinians for Pollard, something the US has repeatedly spurned.
Despite official denials, there is a clear link between US efforts to buy off the Israeli government to get them to stop railing daily about the Iran nuclear deal. The US is also expected to offer a one-time bonus of extra military equipment in the realm of $4 billion as part of the "reparations" for the deal.
US intelligence officials are said to strongly oppose Pollard's release, particularly if it is done as part of a diplomatic exchange instead of a tit-for-tat trade of spies, the preferred method of settling long-standing detention of spies.