Likens Doc to 'Niger Letter' Ahead of 2003 US Invasion of Iraq
by Jason Ditz
August 21, 2015
Antiwar.com
The Associated Press track record on Iran is getting worse and worse. After Tuesday's debacle with a litany of false claims from George Jahn, the AP attempted to save face Wednesday by publishing a transcript of the agreement between Iran and the IAEA on which the allegations were based.
Jahn's claims and the document didn't perfectly square in the first place, but the real blow here is that a former top IAEA official, Tariq Rauf, has pointed out a number of glaring errors in the document, labeling it a "crude" forgery attempting to derail the P5+1 nuclear deal with Iran.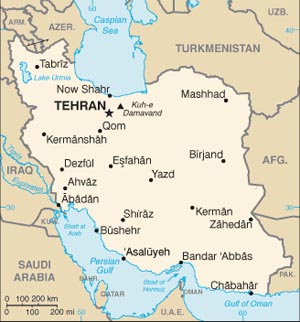 Rauf, a Canadian who serves as director of the Arms Control program for the Stockholm International Peace Research Institute, offered an annotated version of the AP's putative transcript, pointing out among other things that in the second paragraph the transcript actually got Iran's name wrong, incorrectly labeling them the "Islamic State of Iran."
That's more than a minor typo from the Iranian perspective, as the nation refers to itself as the "Islamic Republic of Iran," and in later cases when they are simply called "Iran," the preferred shortened version in official documents would be the Islamic Republic.