by Pepe Escobar
21 Aug, 2015
RT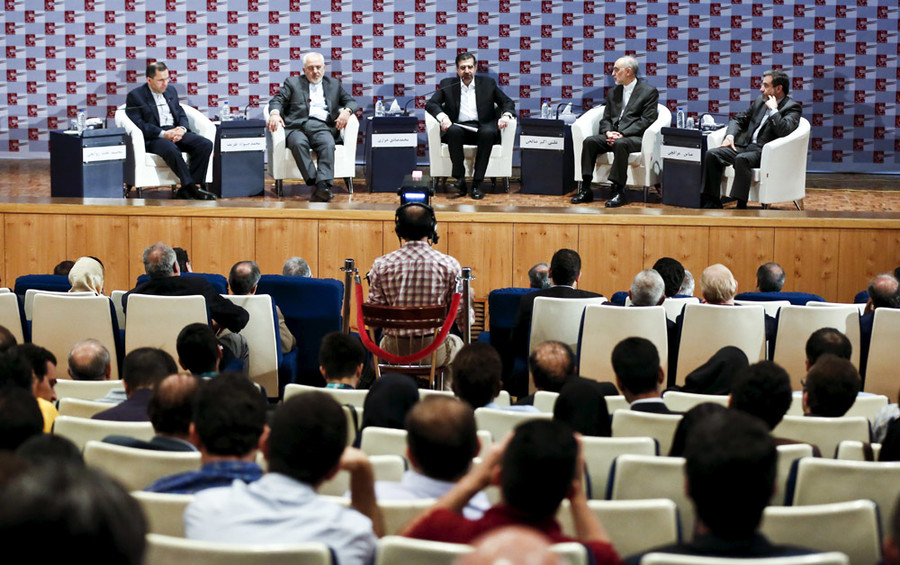 Nuclear deal review meeting in Tehran August 9, 2015. © Raheb Homavandi / Reuters
The Associated Press – with great fanfare – ran an "exclusive" story masquerading what was in fact a glaring propaganda piece, according to which, under the P5+1, UN-ratified nuclear deal with Iran, the country would carry out some of the inspections of its own "sensitive sites."
There was nothing specific in the piece. The crucial document AP alleges to have "seen" was not even the final signed agreement between Iran and the IAEA. AP did not quote any passage from the document. The bombastic "exclusive" tag relied just on the opening paragraph's sensationalist language:
"Iran will be allowed to use its own inspectors to investigate a site it has been accused of using to develop nuclear arms, operating under a secret agreement with the UN agency that normally carries out such work, according to a document seen by The Associated Press."
The article states nothing specifically. "Own inspectors" – in this context – means that Iran, according to the agreement, is allowed to exclude "inspectors" from states which have their own confrontational agenda. Everyone knows who the usual suspects are.
According to the final agreement, International Atomic Energy Agency (IAEA) inspectors must always be present at any inspection. The additional presence of Iranian experts allows them to track the selected UN inspectors; some of them may be outright spies, which was exactly the case with the 1990s UN inspections of Iraq.