Carter Declares Nations 'Stressing Competitors'
by Jason Ditz
February 02, 2016
Antiwar.com
While yesterday's indications were that the new Pentagon budget request would center on the ever-escalating ISIS war, the new $582.7 billion budget request for 2017 also hits all the other key touchstones, talking up potential conflicts with Russia, China, North Korea, and Iran.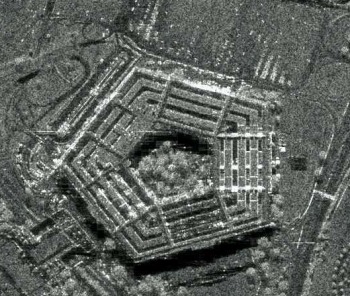 Secretary of Defense Ash Carter emphasized the possibility of wars in the "decades to come" against Russia and China in particular, terming them "stressing competitors" for the United States, and presenting the Cold War era as a "luxury" when the US could focus on just one potential war against one potential enemy.
Of course, every new year's budget request involves significant increases, and centers on potential wars with most of the same nations, and this year's seems to be trying to hit all of the usual talking points, just with billions more added to the bottom line.
History also suggests that whether the Pentagon is talking up protecting Latvia from a fictitious Russian invasion or preparing to fighting China over artificial islands, at the end of the day Congress is going to take the request, shuffle some of the money around to more politically favorable outlets, and ultimately give the Pentagon everything they want, and more.
—————————————————————————————————————
US Army, Marines Chiefs Say Women Should Have to Register for Draft
Forcing Women Into Registration 'Could Take Years'
by Jason Ditz
February 02, 2016
Antiwar.com
US Army Chief of Staff Gen. Mark Milley and Marine Commandant Gen. Robert Neller both went public today in supporting the idea of forcing all women in the United States to register for the military draft, backing the call for such a requirement by Sen. Claire McCaskill (D – MO).
Secretary of the Navy Ray Mabus also commented on the matter, supporting "discussion" of the idea but not giving it the unqualified support of the other two. The push comes after the decision to integrate female soldiers into combat positions.
The Selective Service Act requires all US men to register for the draft at age 18, though none have actually been conscripted since 1972. Women are not required to register. A number of Congressmen have suggested forcing women into the program would mean more equality.
On the other hand, some in Congress, notably Rep. Mike Coffman (R – CO) have condemned the Selective Service system as a waste of money, and have suggested that the push for equality would be a good opportunity to scrap it outright.