The relationship between the two countries has been under pressure in recent years
by Andrew Buncombe
The Independent
April 16, 2016
Mr Obama will hold talks with King Salman in Saudi Arabia
Officials in Saudi Arabia have reportedly told the Obama administration they will sell off hundreds of billions of dollars of American assets if Congress passes a bill that would allow the Saudi government to be held responsible for any role in the September 11 attacks.
On the eve of President Barack Obama's visit to Saudi Arabia, the New York Times said the White House had been lobbying Congress to block the bill's passage and that the threat from Saudi Arabia had been the subject of intense talks.
It said that Adel al-Jubeir, the Saudi foreign minister, delivered the kingdom's message last month during a trip to Washington, telling legislators that Saudi Arabia would be forced to sell up to $750bn in treasury securities and other assets in the United States before they could be in danger of being frozen by American courts.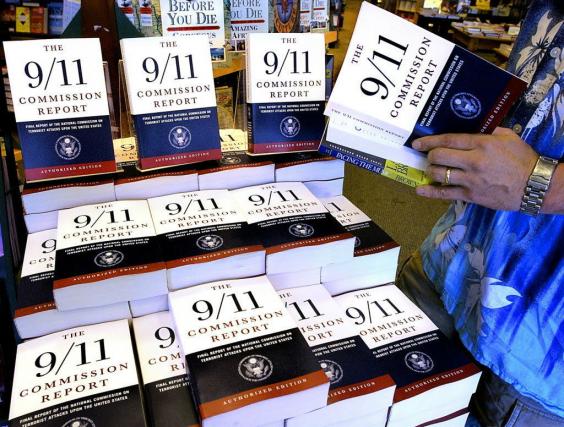 A 28-page section of the report was never made public (AP)
Fifteen of the nineteen men who hijacked four planes and flew them into targets in New York and Washington in 2001 were Saudi citizens, though Riyadh has always denied having any role in the attacks.
A US commission established in the aftermath of the attacks also concluded there was no evidence of official Saudi connivance. However, the White House has been under pressure to declassify a 28-page section of the report that was never published on the grounds of national security.