Coalition forces say they work to ensure the safety of residents
by Lizzie Dearden
5 August 2016
The Independent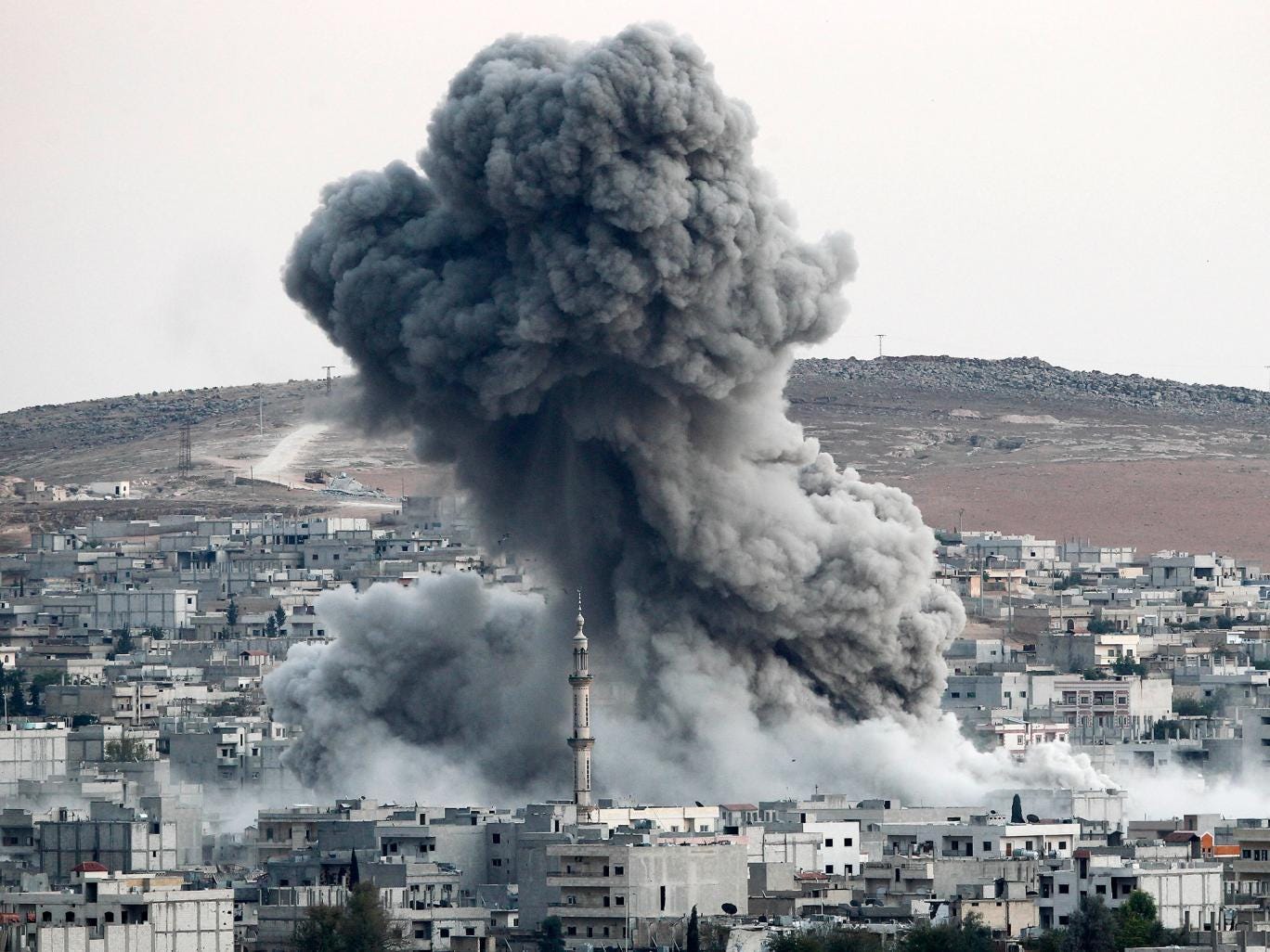 Human rights groups warned that the destruction was creating a humanitarian disaster AFP/Getty
Members of the US-led coalition have been accused of deploying a "scorched earth policy" in Syria by activists who claim to have documented scores of civilian deaths.
One group of anti-Isis activists, called Raqqa is Being Slaughtered Silently, has said air strikes supporting a key offensive in Manbij are killing innocent families.
"The international coalition is using a scorched earth policy in the city and supporting the Syrian Democratic forces that have been surrounding the city for two months," the group said.
"The attacking militias and the international coalition have dealt with Manbij civilians, who are estimated to be around 3,000 in number, as if they were terrorists or Isis supporters," it added.
Allegations that two separate bombing raids killed at least 100 civilians in nearby villages in little over a week are already under investigation, but there was concern over continuing strikes supporting the predominantly Kurdish Syrian Democratic Forces (SDF).
British authorities say they have found no evidence of civilian casualties caused by British military action in Iraq or Syria, while a coalition spokesperson said forces "work very hard to… ensure the safety of non-combatants on the battlefield."