by Pepe Escobar
10 Nov, 2016
RT.Com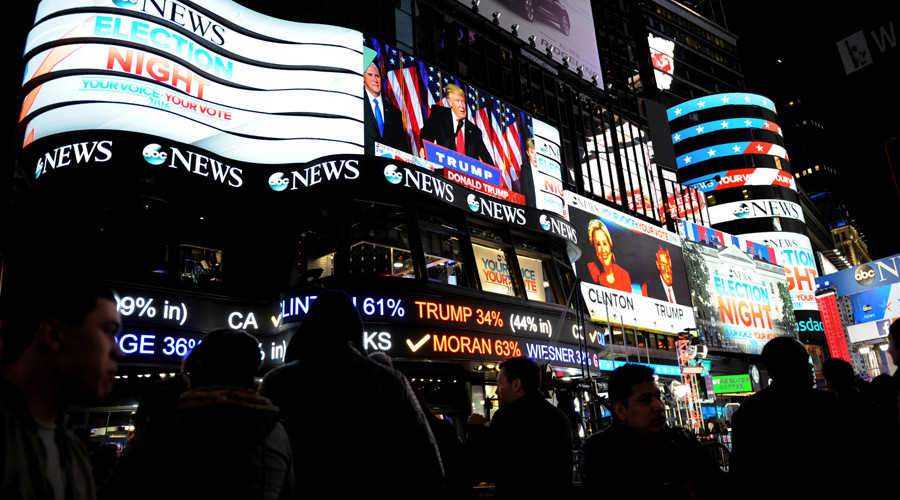 Donald Trump's red wave on Election Day was an unprecedented body blow against neoliberalism. The stupid early-1990s prediction about the 'end of history' turned into a – possible – shock of the new.
The new global nativism? Perhaps a new push towards democratic socialism? Too early to tell.
Once again. A body blow, not a death blow. Like the cast of The Walking Dead, the zombie neoliberal elite simply won't quit. For the Powers That Be/Deep State/Wall Street axis, there's only one game in town, and that is to win, at all costs. Failing that, to knock over the whole chessboard, as in hot war.
Hot war has been postponed, at least for a few years. Meanwhile, it's enlightening to observe the collective American and Eurocrat despair about a world they can't understand anymore; Brexit, Trumpquake, the rise of the far-right across the West. For the insulated financial/tech/think-tank elites of liquid modernity, criticism of neoliberalism – with is inbuilt deregulation, privatization a-go-go, austerity obsession – is anathema.
The night he won, the Empire State Bldg celebrated Dear Leader. You could see his image for miles. America was safe. pic.twitter.com/8oXkOOqgJb
— Michael Moore (@MMFlint) November 10, 2016
The angry, white, blue collar Western uprising is the ultimate backlash against neoliberalism – an instinctive reaction against the rigged economic casino capitalism game and its subservient political arms. That's at the core of Trump winning non-college white voters in Wisconsin by 28 points. Blaming "whitelash", racism, WikiLeaks or Russia is no more than childish diversionary tactics.
The key question is whether the backlash may engender a new Western drive towards democratic socialism – read David Harvey's books for the road map – or just nostalgic nationalism raging against the neoliberal Washington/EU/NAFTA/ globalization machine.