Unrestrained government and hounding of critics are the legacies of his 'progressive' politics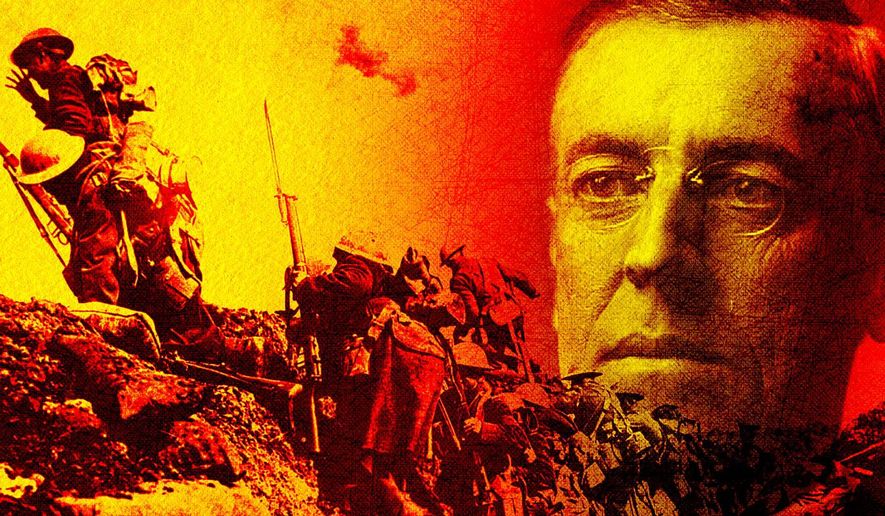 By David Keene
The Washington Times
April 10, 2017
ANALYSIS/OPINION:
As a college undergraduate some decades ago, I was assigned an essay on the three most evil men of the 20th century. Adolf Hitler, Vladimir Lenin, Joseph Stalin and Mao Zedong were obvious choices, and most of my fellow students chose from that group. I agreed on Hitler and Lenin, but felt that Stalin and Mao were just additional manifestations of the evil Lenin embodied. My third choice was Woodrow Wilson, which upset my professor at the time, but which I stand by today.
The Nazis and the Soviet Empire are gone and while meager bands of the admirers of both survive to inhabit steamy corners of various ideological swamps, the evil for which Hitler and Mao were responsible died with the last century. Woodrow Wilson's legacy, however, simply won't go away. Schools and think tanks are named for the man and various polls continue to rate him as a great or near-great president. The "progressive" politics of today's Democrats are part of his legacy, as is the instability of much of the world in which we live.
Wilson, the first college president to occupy the White House, banned blacks from government restrooms, was the first president to openly attack the U.S. Constitution and eagerly support laws to prosecute and imprison those who disagreed with his policies. His hostility to black Americans was matched only by his antipathy toward Italian, German and Irish Americans and his desire to rid the nation of those he referred to dismissively as "hyphenated Americans" and against who he railed incessantly.
All of this is worth remembering as we observe the 100th anniversary of America's entry into what was known until Pearl Harbor as the "Great War." The last veterans of that conflict have passed on, but anyone looking back on it must conclude that it was indeed the "Great War," not merely because of the dead and wounded it left in its wake, but because the world we live in today was shaped by the war that raged from 1914 until 1918 and the "peace" that followed.